Regular price
Sale price
$29.00 USD
Unit price
per
Sale
Sold out
Dark pink crop top with the typewriter design with "be kind" typed. Back of the shirt is blank. 1-color screenprint featured on the front of the shirt.
Measurements:
Length: 20"
Width on Waist: 22"
Why choose thrifted and screenprinted shirts? Hand-pulled screenprinted thrifted shirts are an attractive option for those who appreciate style, sustainability, and individuality.
Truly One of a Kind

Screenprinting Original Designs: Starting with hand illustration and digital refinement in Adobe software, then brought to life through meticulous screenprinting in our studio. What makes screenprinting on second-hand clothing so special is the absolute uniqueness of every piece. Your shirt is one-of-a-kind and will never be replicated!

Craftsmanship: We preserve this exclusivity by making our inks in-house and hand-pulling each print. You might notice subtle differences in color and image placement, signs of our handmade craftsmanship that add to the vintage charm.

Individuality: People often choose our shirts to express their individuality and interests through the designs.

Exclusivity: Upcycling thrifted shirts into beautiful, eco-friendly creations makes each one a unique find. Your shirt is special and one-of-a-kind!
Sustainable & Ethical

Eco-Conscious Practices: We take pride in our eco-friendly practices. Using second hand clothing reduces each item's carbon footprint significantly. Clothes that end up in landfills may spend more than 200 years breaking down and negatively affecting our environment and planet. If we are able to make a small impact in this way, we will do it. We only get one planet. All clothes are thrifted from local thrift shops.

Commitment to Art & the Planet: The inks we use are water-based and environmentally responsible, reflecting our commitment to both artistry and the planet. Our inks have a soft hand feel to the touch. Every piece is hand-pulled and screen printed through high mesh aluminum screens for clear, beautiful images.

Upcycling: By purchasing our thrifted and screenprinted shirts, you are contributing to the upcycling movement, where existing materials are repurposed into new products that will be your new favorite thing in your closet.

No Harsh Chemicals: Chemical-free studio space. Clothes are thoroughly washed, checked for imperfections or stains, and hand selected by the owner.
Local Artistry

Support a Local Artist: Thrifted, designed and screenprinted all by an artist living her dream of creating beautiful, impactful work.

Vintage Aesthetic:Vintage and retro styles are popular, and thrifted shirts often have that authentic vintage look.

Artistic Appeal: Hand-pulled screenprinting is a practiced craft, and the artistic excellence of these shirts is beautiful.
Care Instructions & Sizing

Washing: Turn garment inside out. Machine wash cold on gentle cycle. Tumble dry low. Do not iron.

Measurements: Please refer to the measured sizes in each listing, or message us with any questions if you're unsure about the size. We are happy to help and will respond within 24 hours.

Fabric: Our screenprinting process embeds the design deep into the fabric, ensuring it stands up to countless wear and wash cycles while retaining its colors and crisp lines.

**Colors may vary slightly due to screen brightness, monitor adjustments, and photo edits.

Questions? If you have any questions on sizing or need additional measurements, please contact the shop directly at hello@soulflowerprint.co
Shipping & Refunds

Shipping: Product ships within 1-3 business days. No shipments on Sundays. If product is received damaged, contact us immediately at hello@soulflowerprint.co

Refunds & Exchanges: We kindly offer refunds or exchanges within 30 days of purchase. We ask that you return your purchase to us in exchange for a refund or another shirt from our shop.

If you are not completely satisfied with your product, please reach out to us at hello@soulflowerprint.co and we will happily give a refund.
Share
View full details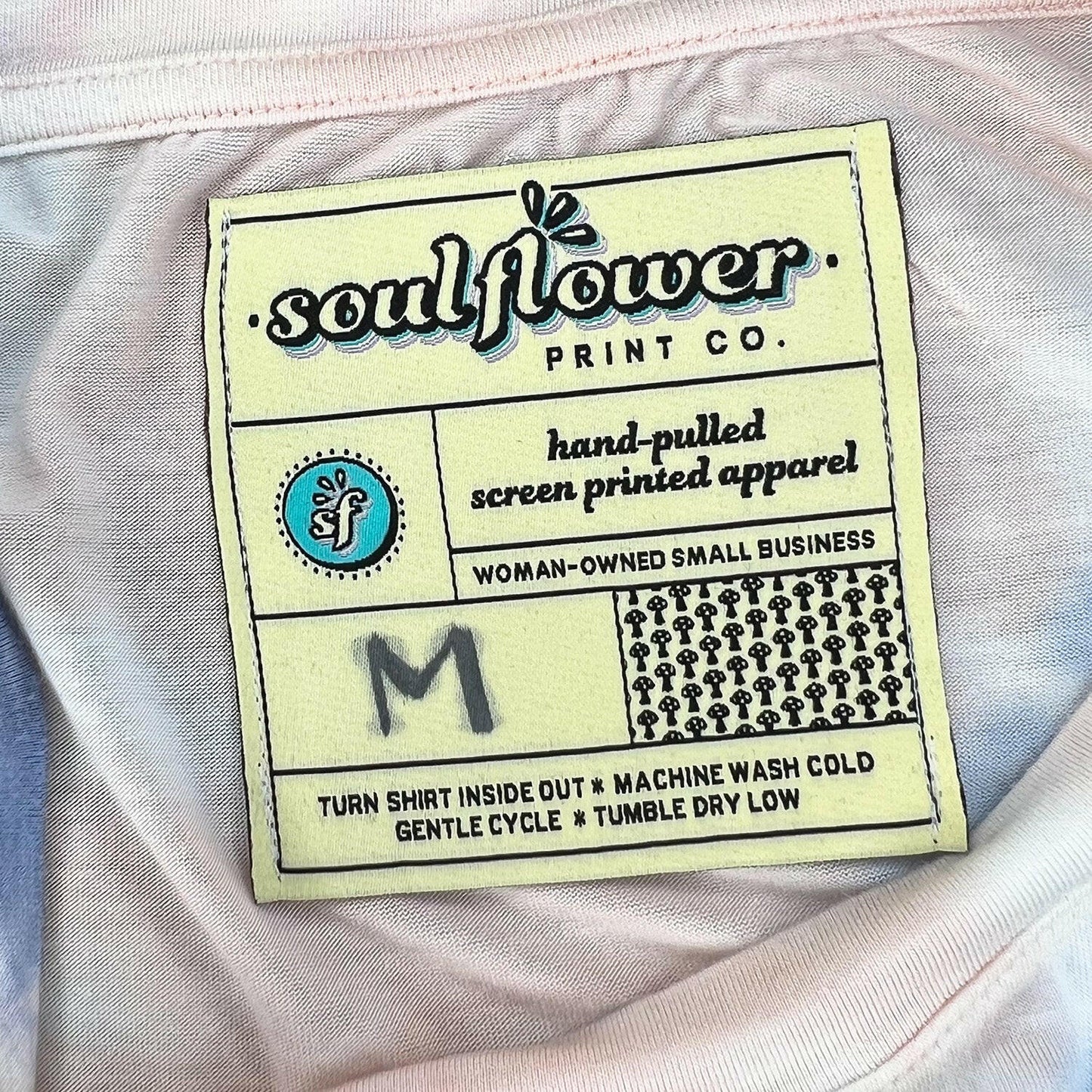 Sustainable & Ethical Fashion
Buying thrifted apparel reduces the environmental impact associated with the production of new clothing. Choosing thrifted clothing is a more ethical choice, as it avoids supporting fast fashion and its often exploitative practices.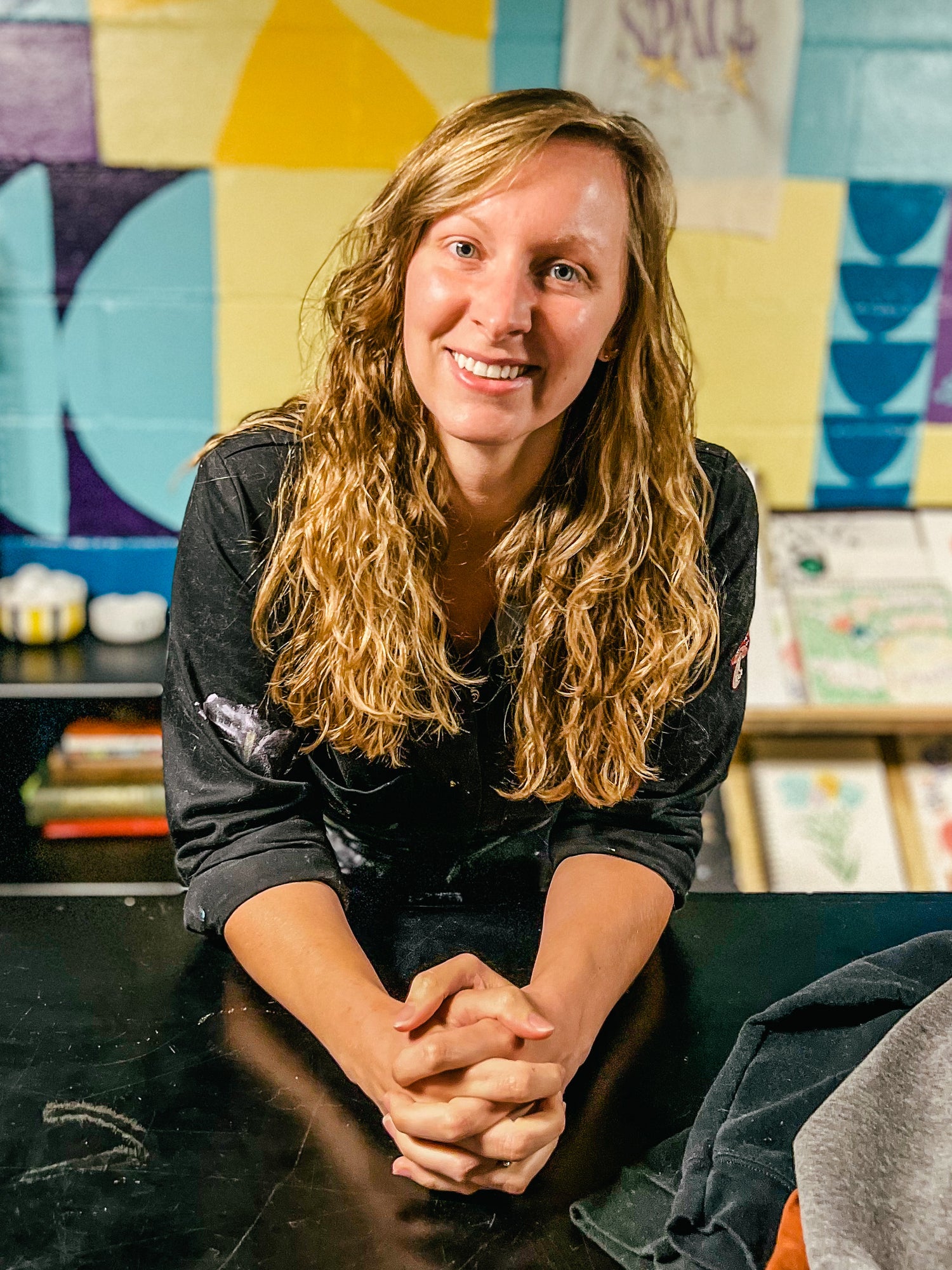 Support a Local Artist
Thrifted, designed and screenprinted all by an artist living her dream of creating beautiful, impactful work. Every purchase supports the community and livelihood of this artist!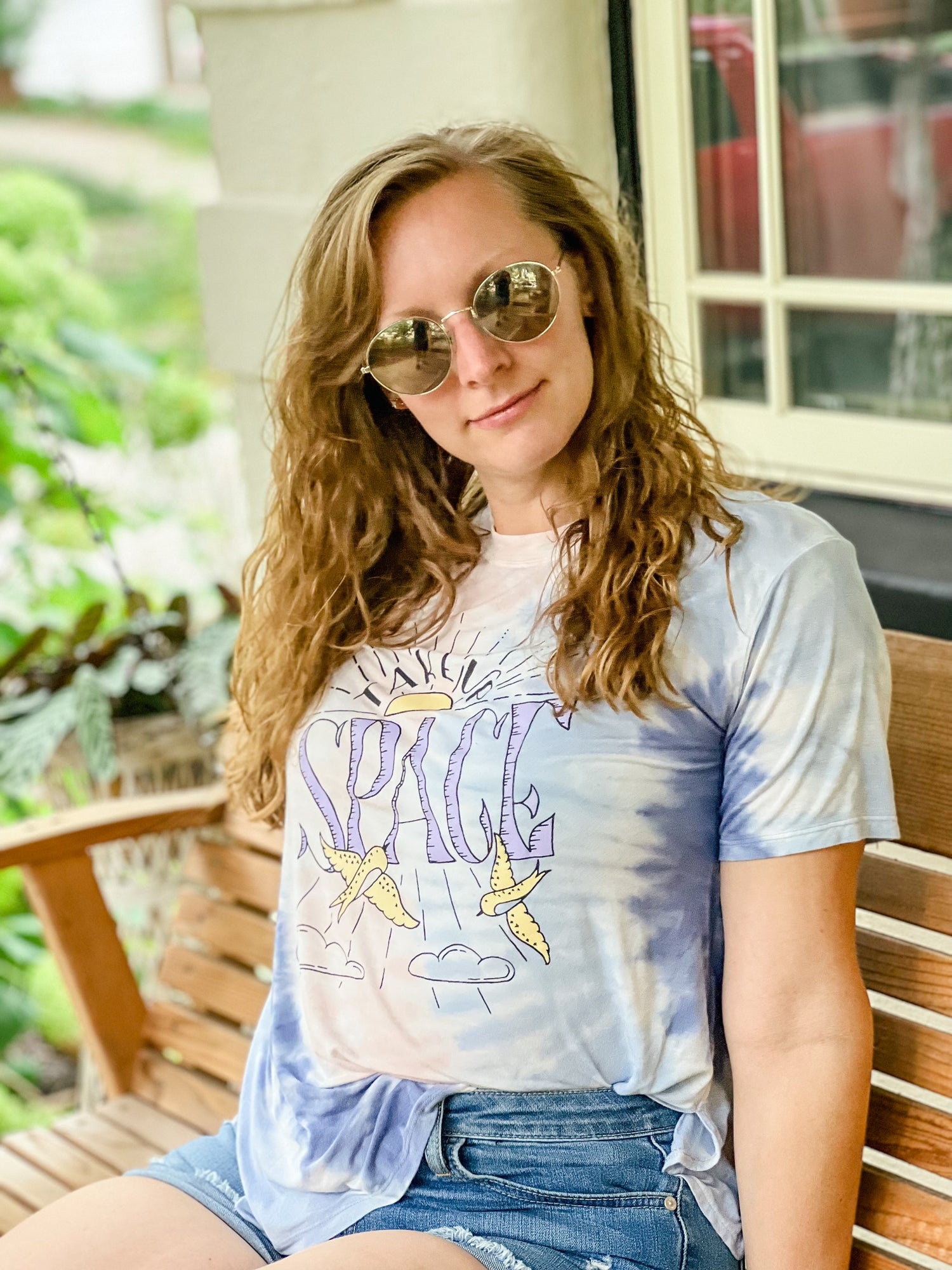 Express Your Individuality
Transforming thrifted shirts into beautiful, sustainable works of art makes each shirt an exclusive find. Your shirt is singular and one-of-a-kind!